Valentine's Day Favorites
Wednesday January 30, 2019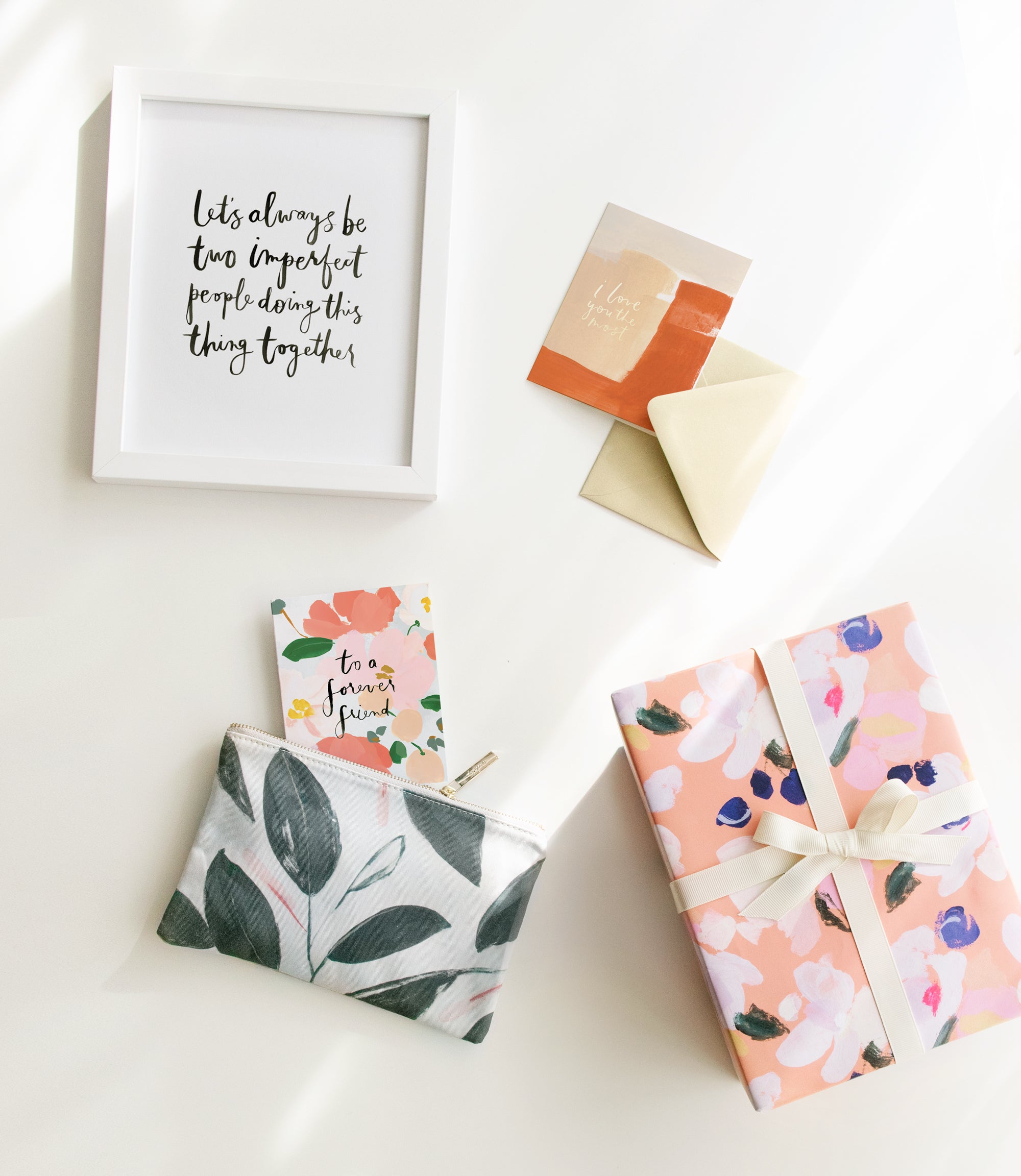 About three years into our dating relationship, my husband (then boyfriend) and I decided against celebrating Valentine's Day on the actual holiday or corresponding weekend. After one too many prix fixe menus and meals spent squashed between a sea of other couples, we've found that our favorite Valentine's Day celebrations are low key: sushi takeout at home, sometimes a potted plant over flowers, always ice cream. Even as we've quietly bowed out of the more commercial festivities of this holiday, I'll never pass up an excuse to celebrate the gift of doing life with my favorite person.

Celebrations needn't be extravagant or expensive to be meaningful; the best ones are rarely staged to Instagram-worthy perfection or complicated by fussy details. My favorite Valentine's Day memories include waking up to heart-shaped apple slices at breakfast, receiving a sweet package of adorable heart-patterned underwear from my mom. Little gestures that remind me that I'm cherished and known, that spending the additional fifteen minutes to pare those apples just right or making a stop at the mall after a long day's work were done joyfully, out of love.
This Valentine's Day, I hope to be intentional about loving and celebrating well, to take a little extra time to write a thoughtful note to my husband, to wrap up a gift for a faraway friend. To this end, here are a few of my favorites from the line:
1. For Him - Imperfect People Print + I Love You The Most Card
I'd love to frame the 11x14 version of this print and gift it to my husband to hang over his side of the bed, an everyday reminder that we're far from perfect but we're in this together, forever :)
2. For Her - A Thought Jotter with a handwritten note on the first page + The Everything Clutch
One of the girls on our team gave us this gifting inspiration here, and I absolutely love the idea of writing an encouraging note on the first page of a Thought Jotter. The Everything Clutch is a perfect pairing with this - a little luxurious, understated, and so well-made.
3. For your gal pal - To a Forever Friend Card + New Phone Case
Galentines are a real thing whether you have a significant other or not. I'd love to celebrate a close friend with our sweet Forever Friend card and a new outfit for her phone. Our newest are so lovely - have you seen them yet?
Wishing you a week of love; it's all we need :)
xx,
dot
---