An Extraordinary Year
Tuesday July 31, 2018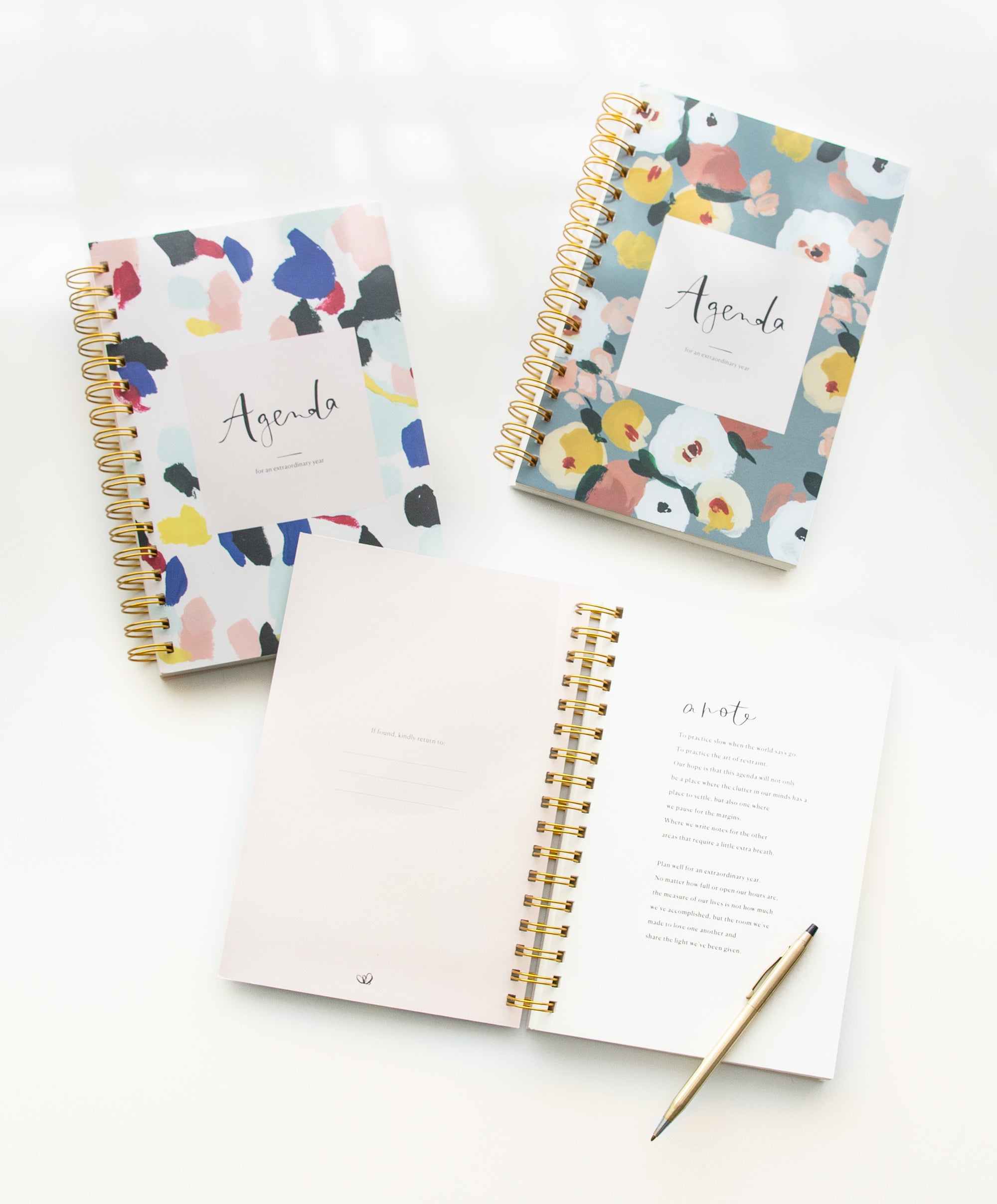 There's something about agendas that makes you so ready to take on the year, at whichever point you wish to begin. Planning for the week ahead, jotting down all of the to-dos and appointments - the mind declutters. I've always been drawn to undated versions because it allows me the freedom to start fresh when I want to, not just when the calendar year dictates in January.
When we decided to release our first ever agenda, our team thought extensively about the layouts we had always been drawn to, our intent in using them, and what we wanted to do differently. We spent weeks thinking testing multiple variations to make sure that it was something we'd want to use daily while speaking to what we as a company wanted to say; agendas hold so much weight for so many of you and it was important that we did this well. If you've been following along, you'll know that we move to create a space where our people can thrive both at home and at work, that we value rest just as much as productivity, especially in a culture of go like LA. And above all, we do all things with light, love, and integrity. We hold this vision sacred with the hopes that what we do here will permeate like a web to whoever our paths cross with, inspiring whatever small or big cultural shifts that it does. So while the practical elements were essential, it was important that we provided an agenda that allowed us to speak to these truths and inspire the same in those who choose this agenda over all others. 
We start the very first page with a note that's intended to set the tone for the entire year so that in using this agenda, you can plan for something extraordinary:
To practice slow when the world says go.
To practice the art of restraint.
Our hope is that this agenda will not only
be a place where the clutter in our minds has a
place to settle, but also one where
we pause for the margins.
Where we write notes for the other
areas that require a little extra breath.
Plan well for an extraordinary year.
No matter how full or open our hours are,
the measure of our lives is not how much
we've accomplished, but the room we've
made to love one another and
share the light we've been given.
--
If we allowed space for the other areas of our lives that fall outside the realm of efficiency, if we consciously slotted in extra time to sit with a loved one, call a friend,  truly lounge with nothing to do but rest, what wonderful, unexpected, much welcomed things would happen?
here's to something extraordinary,
pat
---