F/W 2018
Wednesday May 16, 2018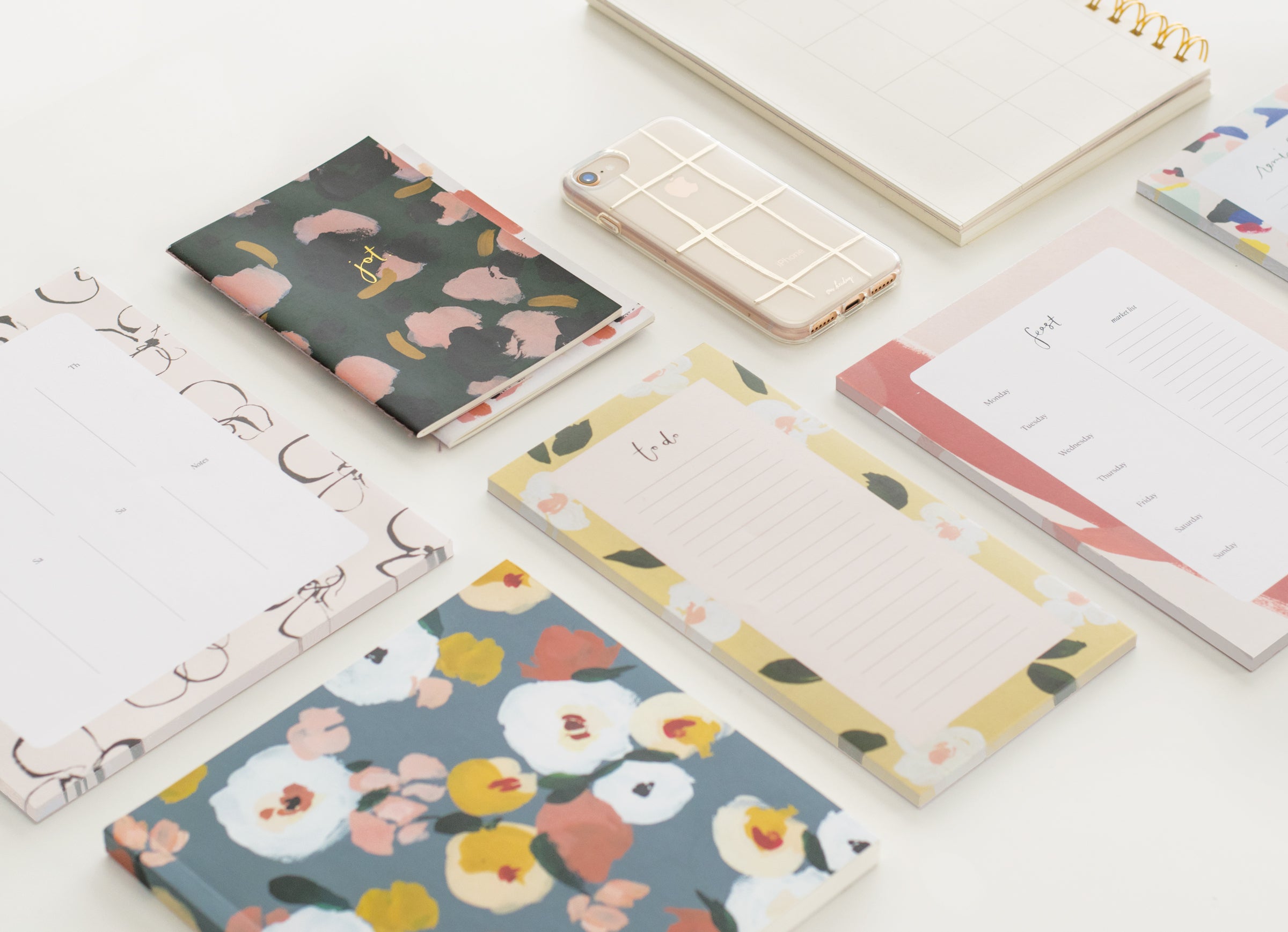 If you've been keeping up with us on Instagram, you'll have seen the sneak peeks of our F/W Collection leading up to our fourth NSS. The way the pieces have come together for this release is a culmination of my most rewarding time at Our Heiday - watching our team grow and pour themselves into this beautiful experience we get to be a part of together is something I don't think my mind had the capacity to imagine when I first started. Isn't it amazing that life works in this way? The paths that appear in unexpectedly are often the ones most worth traveling.
This year's F/W collection was inspired by the people we love, a simple but profound thing that the way our people make us feel creates some of the best work. We went through tremendous change and growth personally, as Donna brought her newest little into the world, and I've been learning how to navigate motherhood and work with a sweet, spirited toddler. We moved studios, welcomed new team members, embraced new projects - it's been a season of exciting shifts.
A small sampling of our new greeting cards.
Thought Jotters. Notebooks will never get old in my mind - no matter how much our world tries to automate and digitize everything, there is something about putting pen to paper that can't be replaced. In surveying our team as we thought about what we wanted to do better this time around, we noticed that each person uses notebooks for different reasons and through repeated testing, we landed on our Square Thought Jotters - the perfect size to hold everything you want to say, think, and illustrate. So much thought and intention goes into these designs; multiple iterations and critical feedback are crucial to creating pieces that are unique in both function and design. I'm absolutely obsessed and I don't know if I can use any other notebook now that these are out in the world. As silly as that may sound because we created it, I make no apologies in stating that yes, friends, this is the one we'll be using forever and always. 
And if the little ones are your thing, our Little Jotters come in sets of two, one lined, one blank, for all the jotting you need. 
The Extraordinary Year Agenda. Agendas are like trees, they're everywhere in all shapes, forms, and colors. I'm certain that every iteration has been done in a thousand ways. But they're beautiful and essential, so when we set out to design ours, we observed all of the ones we've reached for over the years and thought about what they did well, what they were missing, and what we wanted to say. The note on the first page is a letter from us, a commitment we hope you make in choosing to plan out an extraordinary year. Each section starts with a quote from a woman in history who has great truth to speak over us, and the pages are designed so that you not only declutter your minds, but also find room for the areas that require a little extra breath. We know you'll love them.
Phone Cases. If agendas are like trees, phone cases must be like pebbles. They're EVERYWHERE. I mean, you can pick one up in a mall kiosk, have something shipped with same day delivery on Amazon, or see one peeking out of a a trash can because it seems that we go through them so quickly, almost impulsively. We had so many requests for phone cases over the year and it didn't feel quite right to create something just for the sake of doing so. We sat on this one for awhile and knew we wanted to release ones that felt timeless, bold, and thoughtful. These will be available for iPhone 6 - X.
Desk Essentials. Not only are some of us not agenda users, but we've found some people absolutely need to see their week laid out on their desks. It's grounded them in their fresh starts, being able to tear off a sheet and begin again. We totally get it - cue pads. Our collection this season comes with rows and columns (yes, your pick!) because preferences matter. A fresh set of list pads for all of us list makers and one of the pieces my heart is so happy about - our Weekly Feast pads. Particularly after becoming a mom, I've realized how forgetful I've become about what I've picked up on my weekly run to Trader Joe's and these meal planners were designed with my inner frustrations in mind. Tell me this is you, too? The perk of an added magnetic strip for the fridge is really enough to make my year.
Calendars. When I went to Amsterdam a few years ago, I was so inspired by the simplicity of Matisse's line drawings that I came back and found a small book dedicated to them on eBay. My mom has also been a pen doodler her whole life and the beauty of a single stroke has been forever cemented for me. I'm drawn to understated calendars for my home and I hope these will find a place that nestles well in yours, too. 
We're off to NSS in just a couple of days and if you're a shop who will be there, we'd love to see you at #1522. If you're anxiously awaiting the release as we all are here, the whole collection goes live on our site on Tuesday the 22nd. Thank you for being excited with us. We can't wait to see the way you make them a part of your everyday.
cheers,
pat
---