Making Commitments
Wednesday July 18, 2018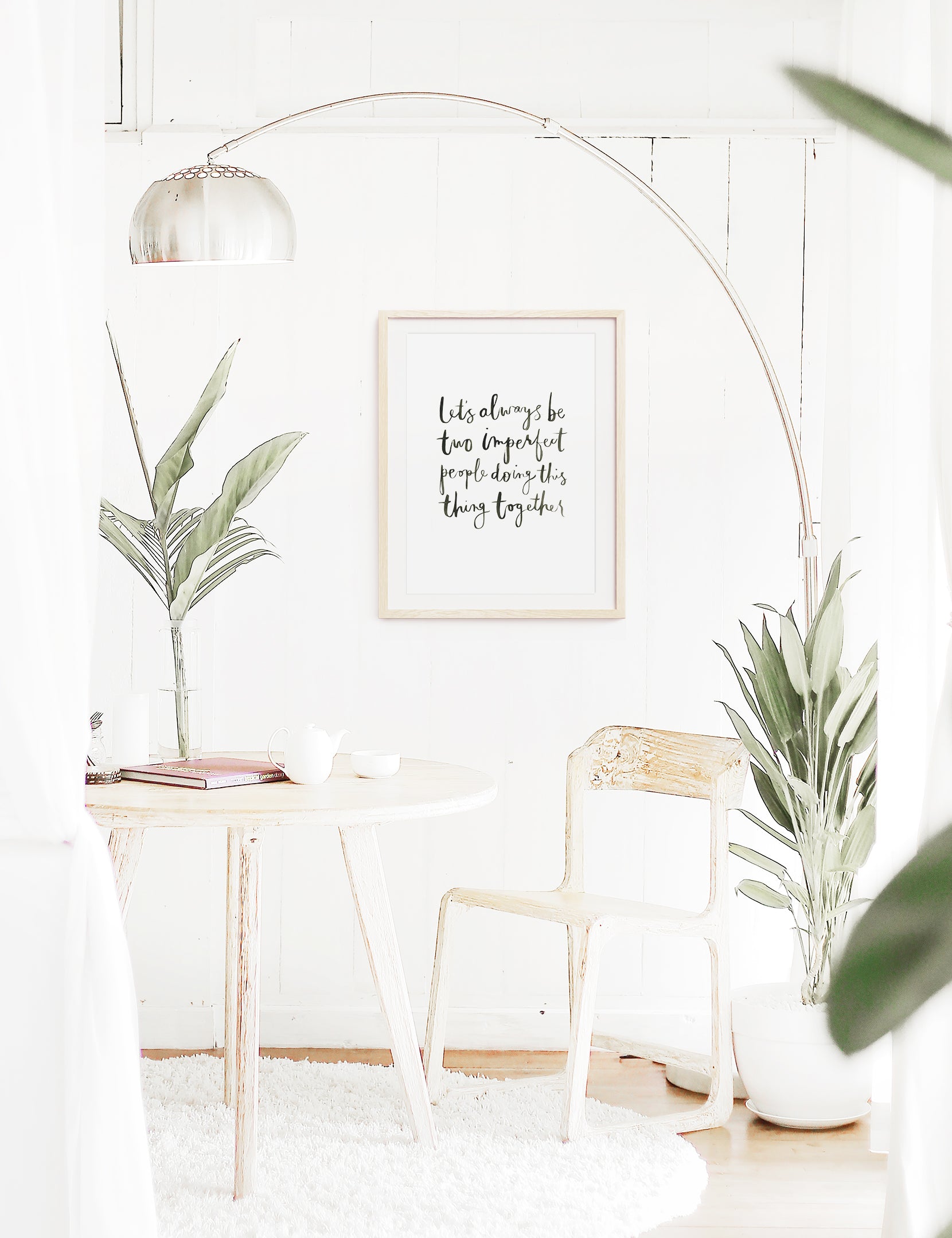 I'd like to think of myself as a "let your yes's be yes and your no's be no" kinda gal. Growing up, Pat and I often heard the phrase "약속 직켜" (yaksok jigkyeo) from our parents - "keep your promise." I remember my mom explaining that keeping my commitments to people - whether following through with a promise, returning something I'd borrowed, or keeping my appointments - was like building my personal credit of trust. The more steadfastly I kept those commitments, the more "credit" I'd build as a trustworthy and dependable friend, daughter, sister, etc. That analogy has stuck with me all these years and shaped my understanding of what it means to keep my commitments because I so desire to be just that - someone that the people I love can trust and depend on.
In this season of new motherhood, I'm learning that life circumstances can place real limitations on how well we can carry out our commitments even when we have the best intentions. I've probably been at least ten minutes late to nearly every lunch engagement, church service, and family function since Haley's been born - but really, how do these tiny people always have a blowout just as you're rushing out the door?? In the midst of sleep training and bottle resisting, I've had to partially cancel my participation in a dear friend's bachelorette weekend. I've rescheduled and shifted things around far more than I'm comfortable with, all of which is so stretching for a Type A girl like me. The reality that my plans will often be gray and unsolidified is unfamiliar territory, an uncomfortably nebulous space that I'm slowly learning to settle my structured form into.
It's also been unexpectedly liberating as I re-evaluate the heart of + motivation behind making commitments. Yes, it is absolutely important to keep my word, to show up on time as best as I can, to follow through on plans I've made... but I'm realizing that my commitments ought to be less about me and more about the person I've committed to - that my desire to make good on my promises should ultimately be about being a blessing rather than maintaining my reputation. I've realized that the quiet, gnawing anxiety that rises up within me when I'm not able to keep my commitments is often rooted in my own self-absorption, but when I shift my perspective and see that commitment is an exercise of loving well, it leads me to the joyful desire to simply do my best to show up even when my appearance (literally and figuratively, haha!) is messier than I'd like. 
How wonderful that the value of our commitments is not in their perfect execution, but in making the ones that matter to the best of our ability. Coffee with a friend who's walking a season of loneliness, date nights with your husband even when you're both exhausted from raising the kiddos, that weekly phone call to your mom because she loves to hear from you. More often than not, the meaningfulness of our commitments is simply in the dependability of our presence - however messy, tardy, or unpolished - and that is freeing indeed.
hugs,
donna
---