Love Our Earth
Wednesday April 17, 2019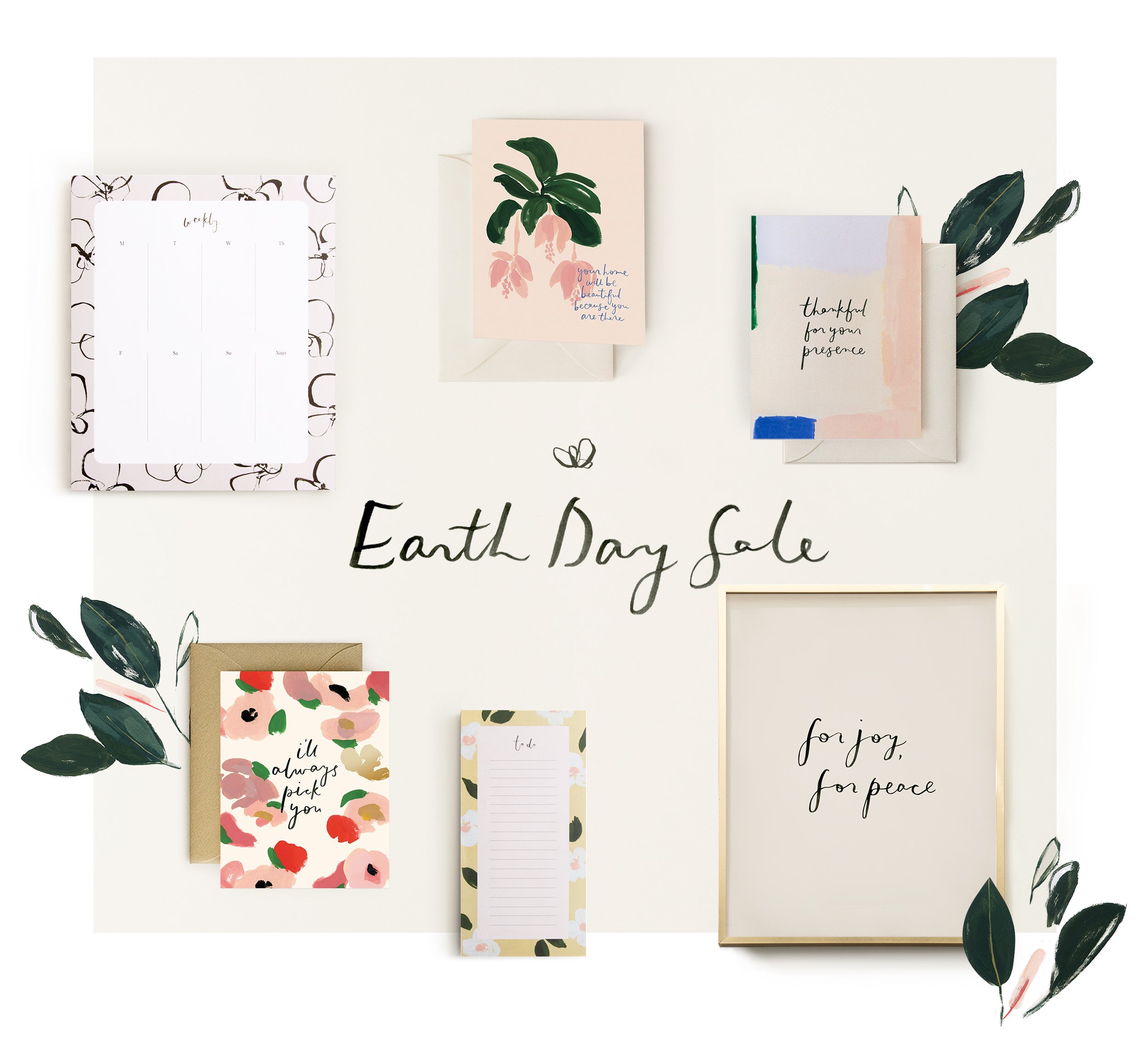 Friends, it's a big, big, big sale! In light of Earth Day, we're hosting an online studio sample sale of slightly dinged or scuffed, but totally usable products - we want you to have them, use them, love them. Mark your calendars! The sale will be live for one week only from April 22-28th. Quantities are limited, so make sure you snag those things you've been eyeing.

While we aren't an explicitly environmentally conscious or green company, responsibly sourcing and ethically producing our products is at the forefront of our minds whenever we release a new collection or find manufacturing partners. We use FSC-certified stock, avoid materials with harmful contaminants, and try to find ways that we can produce minimally whenever possible. Caring for the Earth also informs our decision making when we consider how to move old stock or even basic studio organization (where should we place our recycle bins and what exactly can be recycled?). It helps that we're in the paper industry so most of our products can be recycled, but sometimes I think that this environmental problem that we're having is so beyond my scope of understanding that we just have to find peace in doing what we can, where we can. Do those documentaries about plastics in the ocean and global warming also make you feel overwhelmed by the sheer amount of waste that we create as humans and how insurmountable it feels? 
So we land here again, to do our part in the small pockets of the world we occupy. We'd like to believe that the ripple effect applies, a tiny drop sweeping large circles far beyond its start. Running a product-based company has made me that much more aware of why small batch production, when possible, is important to be mindful of. Yes, this often times means that the $1.95 card will become a $5 one, but perhaps it's a small price to pay to love the land we live on.
to the Earth,
pat
---