Gratitude Upon Gratitude
Thursday May 10, 2018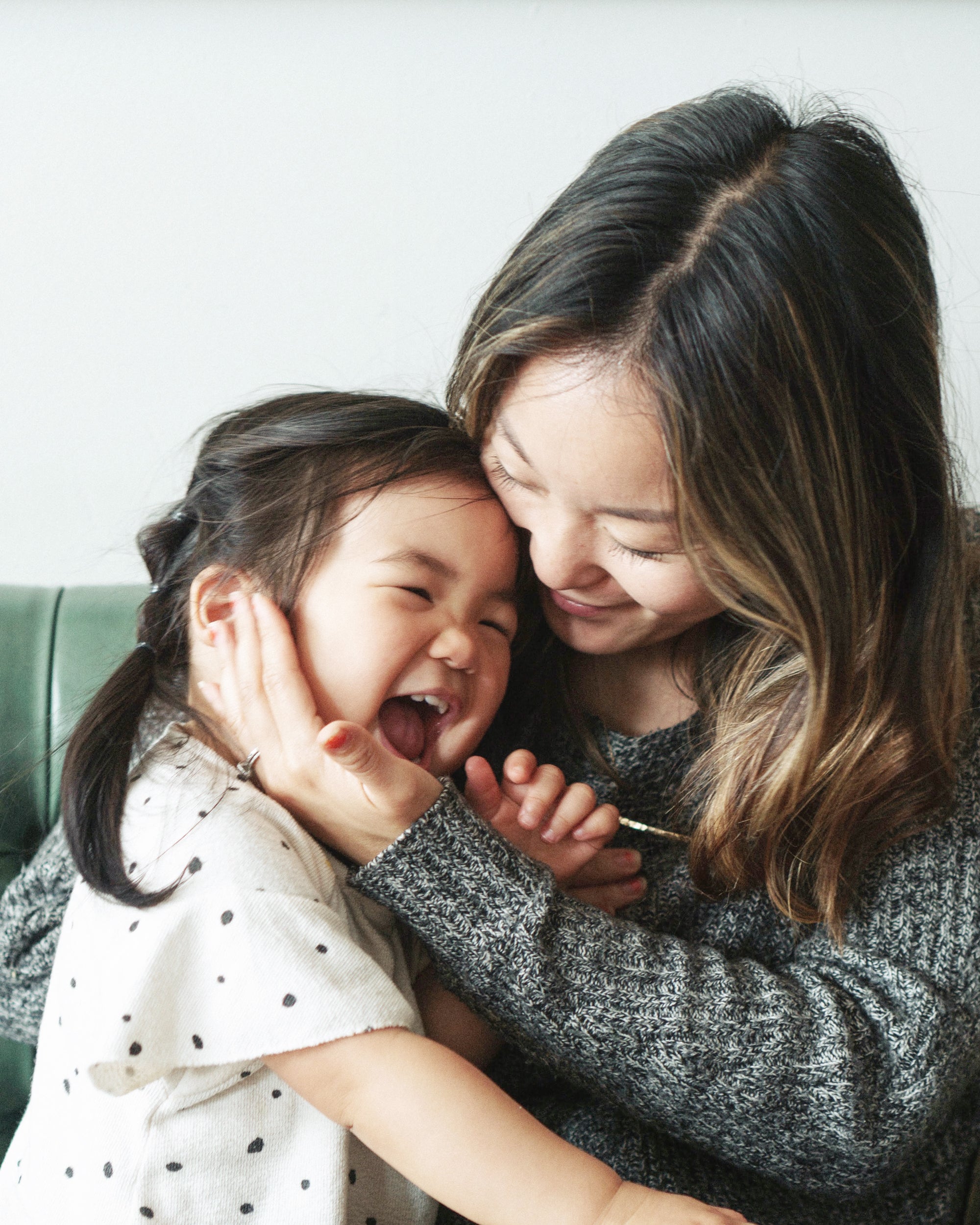 Every time I try to start writing this post, my mind wanders to all that has transpired in the studio over the past eight weeks that I've been on maternity leave. All the evolution and growth and collaboration that have erupted from the synergy of our amazing team. I'm at once filled with wistfulness and gratitude - the former because I've been physically (and often mentally) absent from the most significant period of explosive growth that Our Heiday has seen. After spending the past few years working towards, conversing endlessly about, and praying for this vision for Our Heiday, it feels a little strange to be merely watching from the sidelines - not showered, sleep-deprived, and covered in spit up and leaking breast milk, no less.

But mostly, I'm filled with gratitude and feeling so, so humbled to be able to take this time off with my sweet Haley girl while watching the company thrive in the hands of our amazing people. After several iterations of a team and years of praying for a strong, talented, and passionate core group that would sustain us, to have the team we do now still makes me pinch myself. I'm so grateful for these dedicated, intelligent, savvy women who can carry and cultivate pieces of the business better than we ever could ourselves.

And I'm so grateful for Pat, who is first and foremost my sister and best friend, for running the company with such grace while I've been on leave - overseeing both our operations and creative direction - and all this while somehow (!?!!) raising Charlotte, being a wife to Clarence, hosting a weekly small group, and carving out quality time for her people, including dropping by my house multiple times a week (sometimes even on the same night) to just sit and be with me while I nurse Haley.


Pat's hands are always outstretched, literally and proverbially, so ready to offer emotional support and words of wisdom to this hormonal new mama, to lovingly hold and rock our girl when my tired arms need a break. She insists on doing our dishes and giving me a back massage while her own aches with sciatic pain from repeatedly hoisting a tiny person on her hip for the past two years. When she comes, she brings Charlotte, who lights up my life :), groceries and meals, new product samples and updates from the studio - not once complaining that her plate literally overflows.
That very thought makes my eyes fill up with tears of thankfulness to have a sister who is always for me, joyfully and willingly taking on more than seems humanly possible so I can learn to navigate motherhood well. I can't even begin to express what this solidarity in sisterhood is like. We are so grateful for this gift we've been given. I hope you all have your own version of Pat in your corners, whether it's your mama or sister or BFF. And I hope that each of us can also be so faithful and generous to the people we've been given to love. We all need these women warriors to get us through our tallest peaks and lowest valleys; we aren't meant to go it alone.

Phew, that was a very long and entirely unplanned tangent from the original topic of this post, which was supposed to be my perspective on having my hands tied during NSS season, arguably the busiest time of year for us. But sometimes these organic deviations from the predetermined course feel just right, to write authentically from the overflow of our hearts. And truthfully, these are the thoughts that come to mind when I reflect on being away this season: immeasurable thankfulness for what I don't deserve. Today, gratitude almost doesn't feel like enough, but it's in seasons like these that I rest in the truth that we're graciously given the extra portion of strength, energy, and grace we need to accomplish the otherwise impossible.

with so much gratitude,
donna


---